Abriblue Partners
You are in good hands
Experience
Having installed 134,000 slatted covers, Abriblue has acquired unrivalled experience in the design and manufacture of slatted pool covers:
From the simplest models (MANU) to the most complex models (DIVER),
From conventional configurations (rectangular pools) to non-standard shapes (lazy, egg-shaped, etc.),
From the smallest dimensions to the boldest designs (Olympic pools),
From the most benign to the most extreme conditions (from the French market to Sweden, Canada, as well as Africa and Japan, etc.).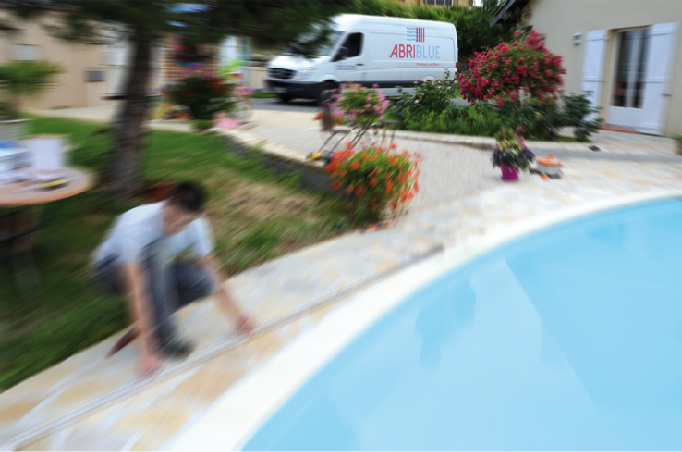 Design office
Supported by validations from specialised firms, the solutions developed by our teams are tried and tested, reliable and provide true added value to the products.
Whether this concerns easy installation and use, improving performances or the aesthetics.
Experts in exceptional slatted covers due to their dimensions (up to 25 x 50 m) or their configurations (pool bottom, displaced slatted covers), our team of technicians is at your side to study solutions adapted to your requirements and assist you at every stage of the project.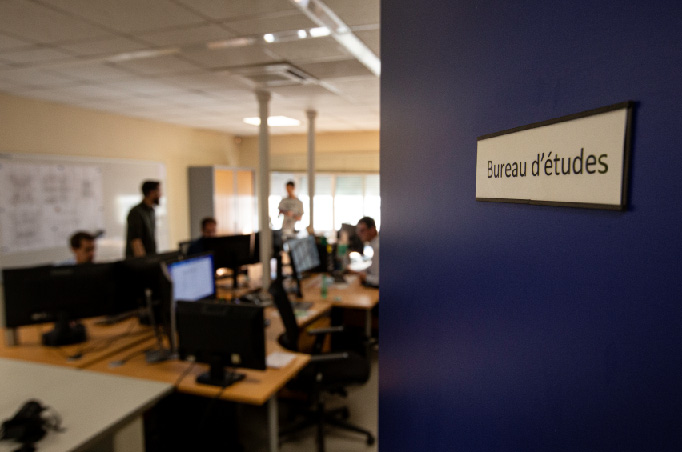 Made-to-measure solutions
Our industrial tools are suitable for studying and developing specific products.
Whether customising a slatted cover to the colour chosen by the customer, finding a solution for a very large pool or adapting the installation to an unusual site, our teams have the experience and the resources to carry out your projects from A to Z while using standard-compliant specifications for slatted covers and their features.
We assist you every step of the way:
Design
Validation of the study
Manufacture
Logistics
Installation (assistance or complete installation)
After-Sales Service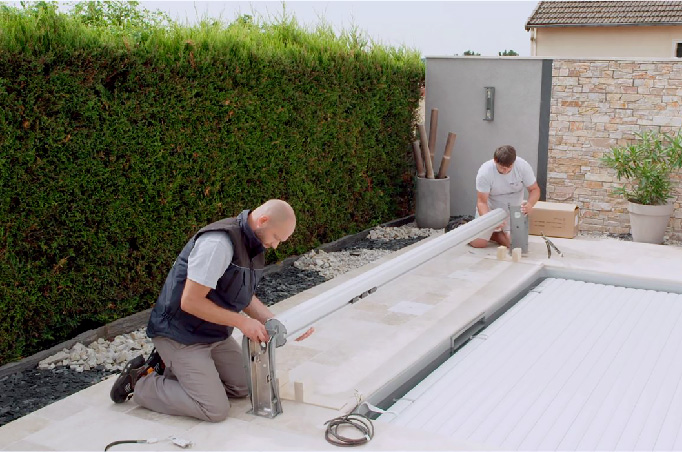 The deadline
Our production tool organisation guarantees you fast and reliable order processing.
Your standard products are generally delivered within 2 weeks.
Specific order processing software analyses and processes your data within minutes.
Throughout the season, you can rely on our flexible organisation to ensure well-controlled lead times.
More than 99% of our commitments are upheld every year.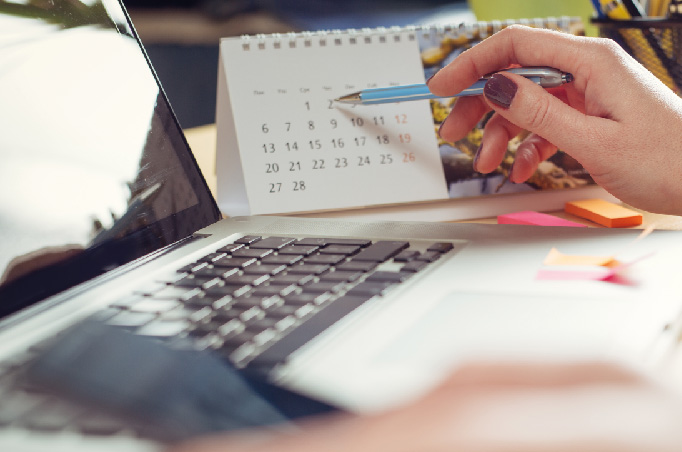 Abriblue logistics
Our logistics organisation, entrusted to selected partners for their understanding of our business, ensures delivery by appointment using
An efficient logistics organisation: deliveries in dedicated rounds (no external hauliers) with delivery by appointment.
One person alone can take delivery. Almost all deliveries take place without issues.
Packing in wooden crates guarantees complete protection of products and facilitates risk-free storage if necessary.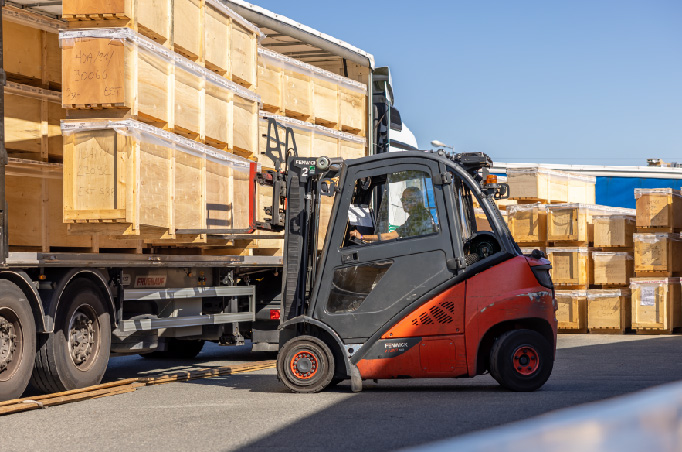 Ongoing support
Abriblue makes its "Malfunction test guides" for its various slatted cover models available to you as videos.
From pre-sales advice to assistance with installation, you can rely on our teams and the numerous resources placed at your disposal at all times: training, sales tools, online quotations and orders, customer service tutorials, installation tutorials, an extended technical hotline in the summer, installation support, spare parts tracking, etc.
Ask your consulting technician to effectively help you find these services or go to: www.nextpool.com (PRO area › Abriblue › Advice and support).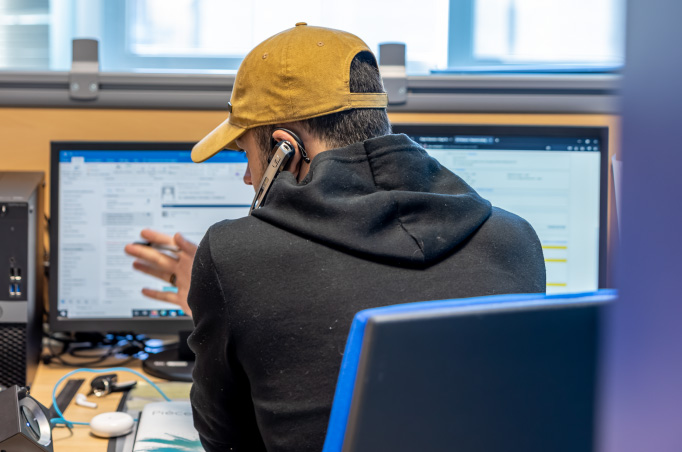 Become a partner and enjoy the benefits of the Abriblue range and services!

Grow your business

Enhance your high-quality image

Benefit from Abriblue's well known know-how and expertise.

Abriblue offers the deepest and broadest range of safety products on the market. The certainty of being able to meet your customers' needs. The certainty for you, as an installer, of being able to provide innovative products, which are easy to install and to maintain.
By relying on a trusted brand, you are effective on all levels.
The quickest way of ensuring that your customers are satisfied and loyal.
Since 1985, our teams have been at your side designing and implementing solutions tailored to your needs under the best possible conditions.
By trusting a specialist, you are guaranteed peace of mind long into the future.
I would like to become an Abriblue reseller.
Please fill in the form below to be contacted by our team.