The permanent quest for technical and practical solutions designed to offer users ever increasing comfort makes Abriblue slatted covers unique and suitable for almost all pools, from the simplest to the most complex, including the most extreme configurations.
Non'Co
I want to install a discrete submerged cover, but I am concerned about corrosion related issues. Is there a solution?
Metal oxidation phenomena in a pool are exacerbated by various parameters:
the presence of stray currents,
a pH that is too low,
residual chlorine or bromine levels that are too high,
prolonged and/or frequent excess water treatment product doses,
a temperature that is too high, etc.
The extremely frequent corrosion of components of a submerged slatted safety cover can cause premature ageing or malfunctions in the long term.
Similar to the hulls of boats, our flanges, shafts and sliders are made from composite materials. They do not suffer from corrosion and do not warp.
Abriblue has focused on research into special, high-tech materials, offering complete corrosion resistance without altering their other properties.
The result was the "Non'Co" corrosion guarantee, which offers up to 15 years of peace of mind. It's exclusive, reassuring and only available from Abriblue!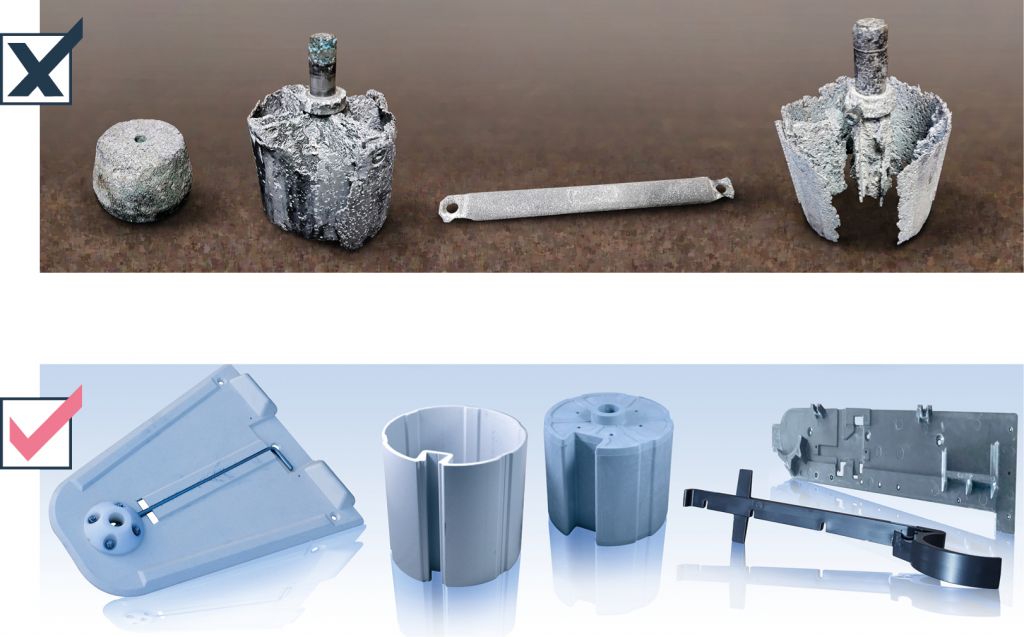 Wing System
How can you make the most of the benefits of a slatted safety cover on pools with a side surface area?
The exclusive solution developed by Abriblue to cover the surfaces of stairs, decks and paddling pools, which can be made safe using this system.
The lateral surface to be covered may have a rectangular, roman, special or trapezoid shape. This system is available for 83 mm PVC slat covers.
Connected to the slat cover using a hinge system, Wing System is deployed using a basic rotating movement.
Wing System is compliant with standard NF P 90-308.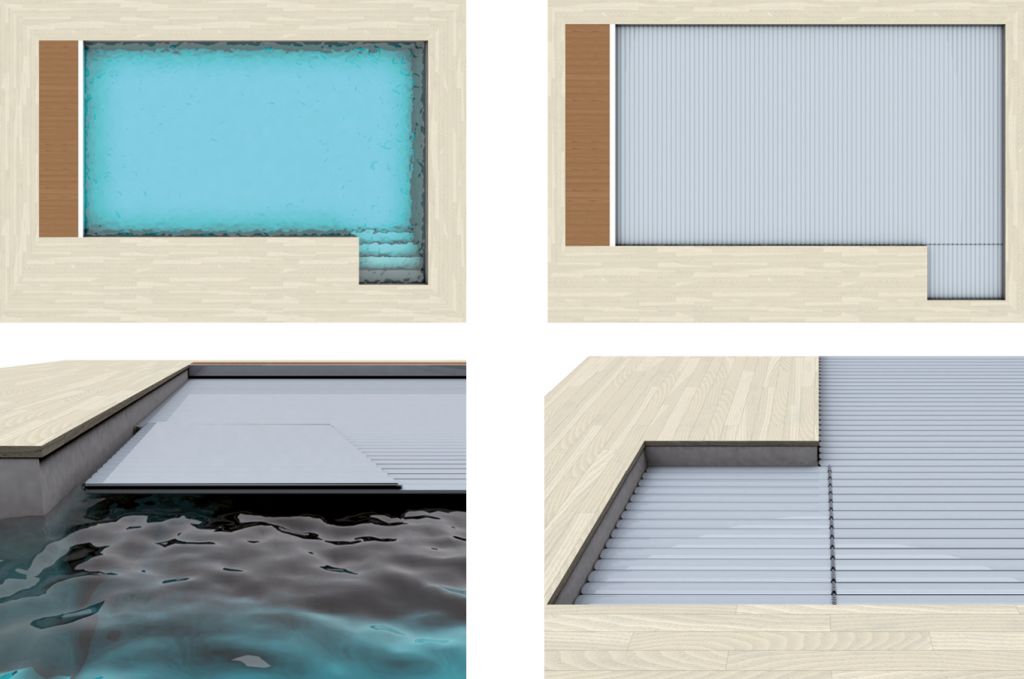 Slow Mode
Can a slatted safety cover be combined with salt electrolysis water treatment?
Electrolysis is an excellent water treatment solution, but be aware of the concentration of oxidising agents when the pool is protected by a cover. If not properly regulated, the treatment can have extremely corrosive effects on materials known for their corrosion-proof properties (316L grade stainless steel, anodised aluminium) with a real risk of damage to the cover.
But there is a solution!

The Slow Mode system offers, as standard, a connection to your water treatment system for slatted cover position-based regulation. Simple, effective and reassuring.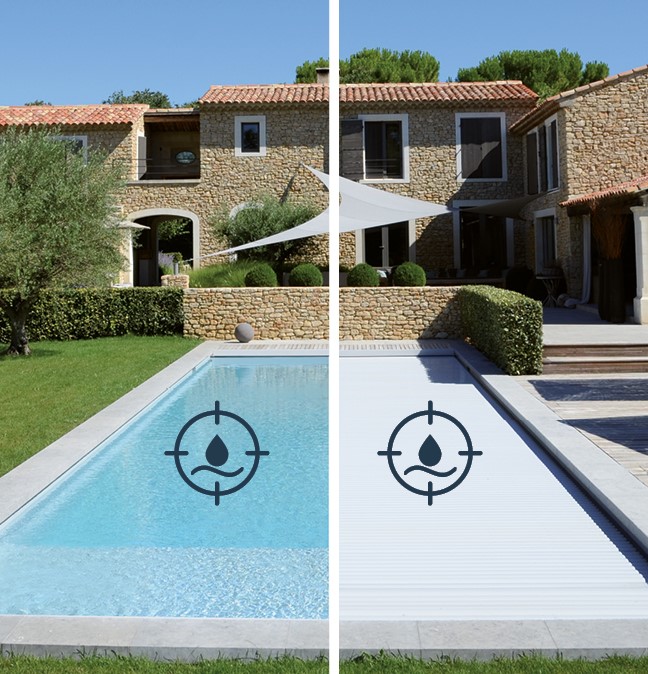 Smartphone-controlled slatted cover
I want my cover to obey instantly, ensuring total comfort.
USING BLUETOOTH, the slatted cover is controlled (either as standard or as an option) using a dedicated app with a control guide.
SECURE, the control is locked by the phone's code. You must be able to see the pool when controlling the slatted cover and contact must be maintained on the smartphone during closure. The slatted cover also has a key-operated control.
EASY, the slatted cover is paired with your smartphone using a code when you first assume control and is then recognised automatically.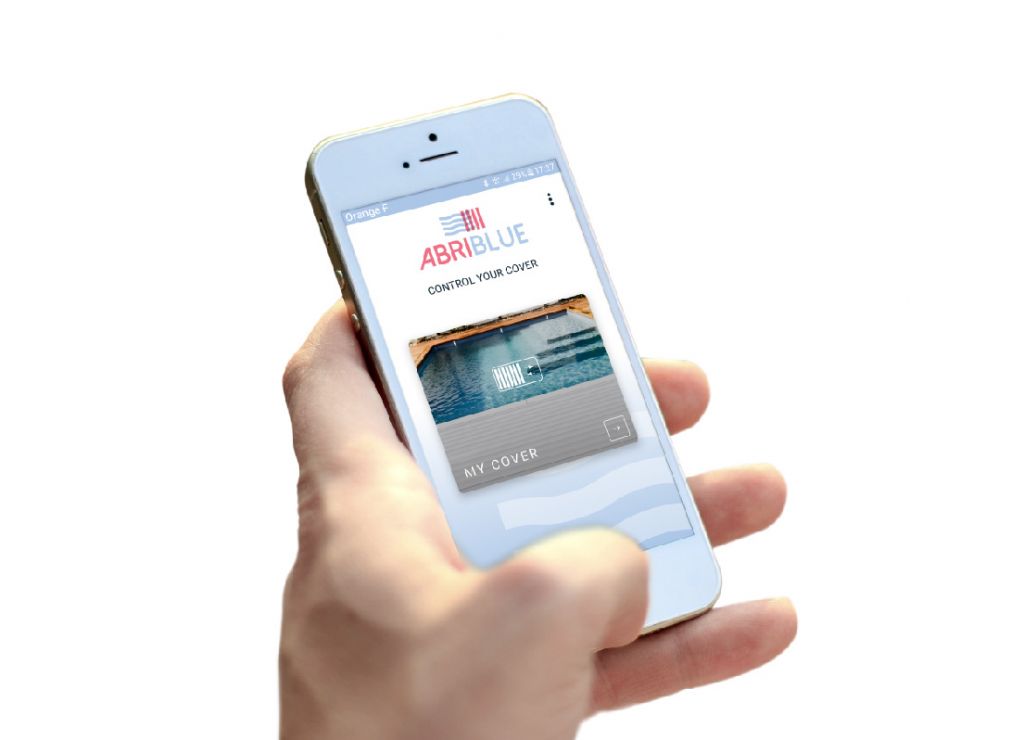 Selfeex, limitless and uncompromising safety.
My submerged cover is automatic, but if the locking system could secure itself on its own it would be even better.
Selfeex is a mechanical and automatic locking system specific to IMM'Ax and IMM'Box submerged slatted covers.
It does not require any manual operations, so there is no risk of forgetting or human error!
STAND-ALONE, locking is automatic.
Mechanical STRENGTH and corrosion resistance.
SUITABLE for existing submerged slatted covers, at different positions in terms of width and at variable water levels.
CUSTOMISABLE, available in White, Sable, Blue, Light Grey and Galet Grey.
Wing System is compliant with standard NF P 90-308.