Aesthetic and easy to maintain
BANC is an encased automatic above-water slatted cover combining safety, aesthetics and a relaxing area.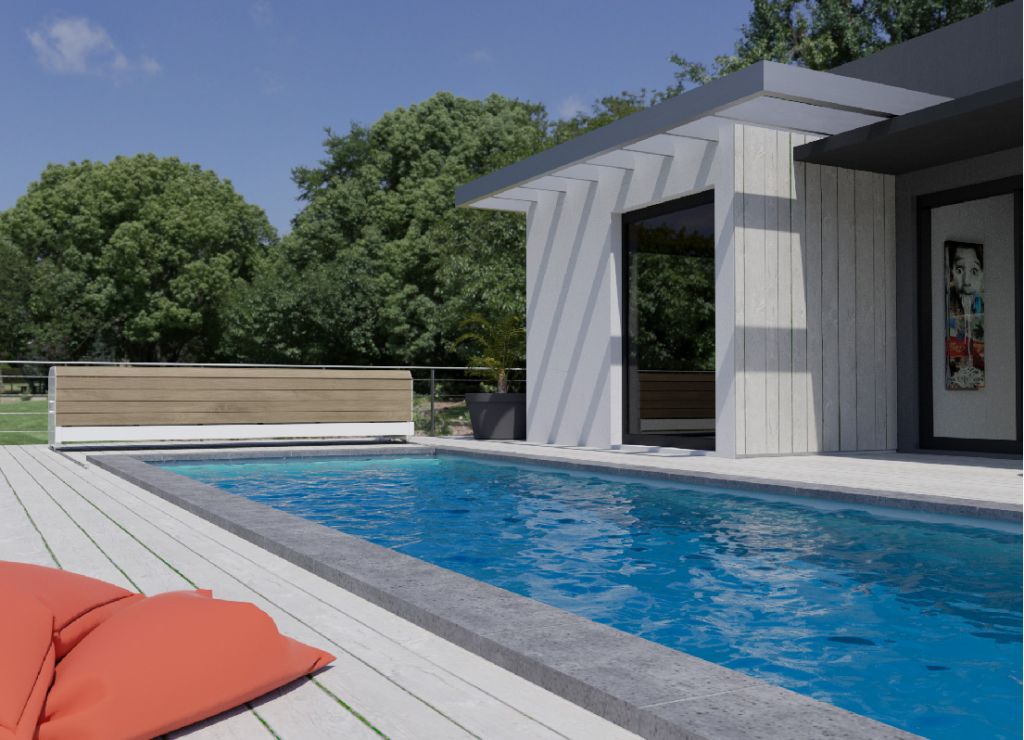 For a pool that suits you best
White or wood colour, the choice is yours.
The imitation wood is the result of a film coating process.
Coating on PVC has the advantage of being aesthetic while remaining stable over time: longevity, appearance, geometry and mechanics (no expansion).
It is easy to maintain.

Removable
The box casing allows for easy installation and maintenance, as well as easier cleaning.
The BANC is also available in the following versions:
Static
Mobile: BANC SURF System: used to cover oval, polygon, kidney shaped pools, etc. while preserving the aesthetics of the pool deck.
solar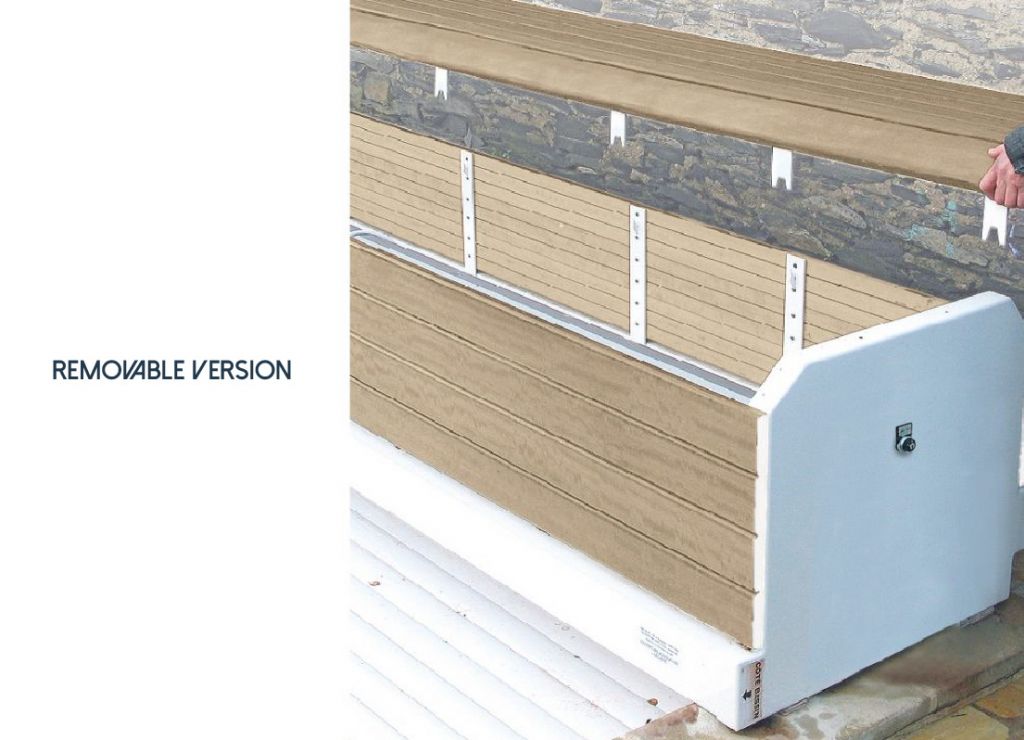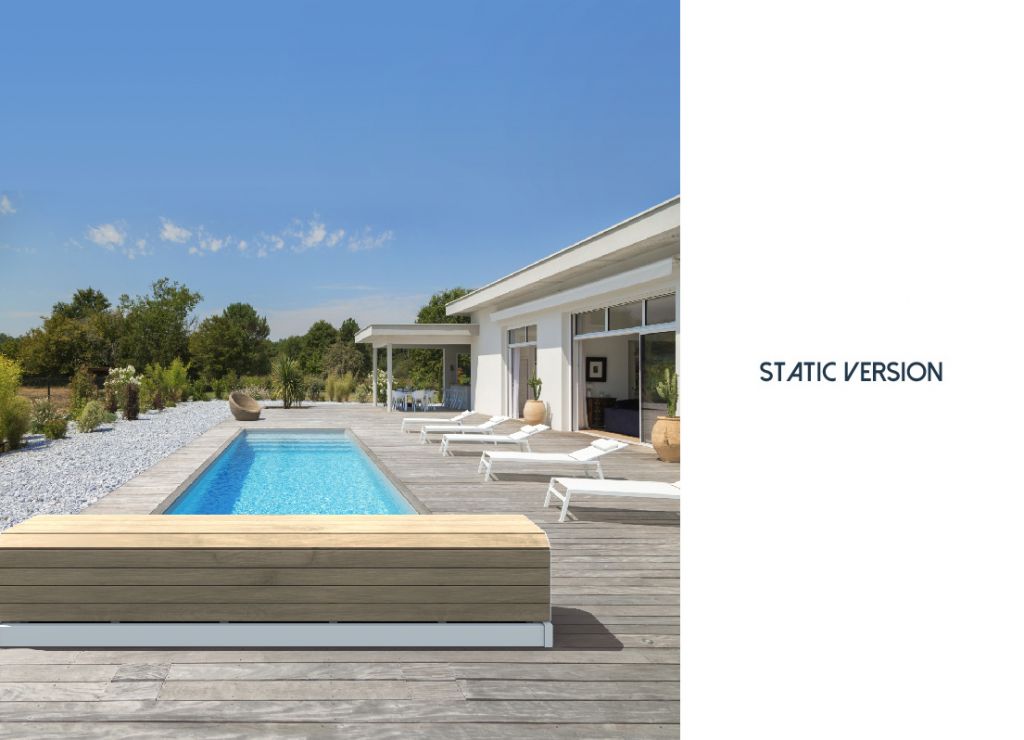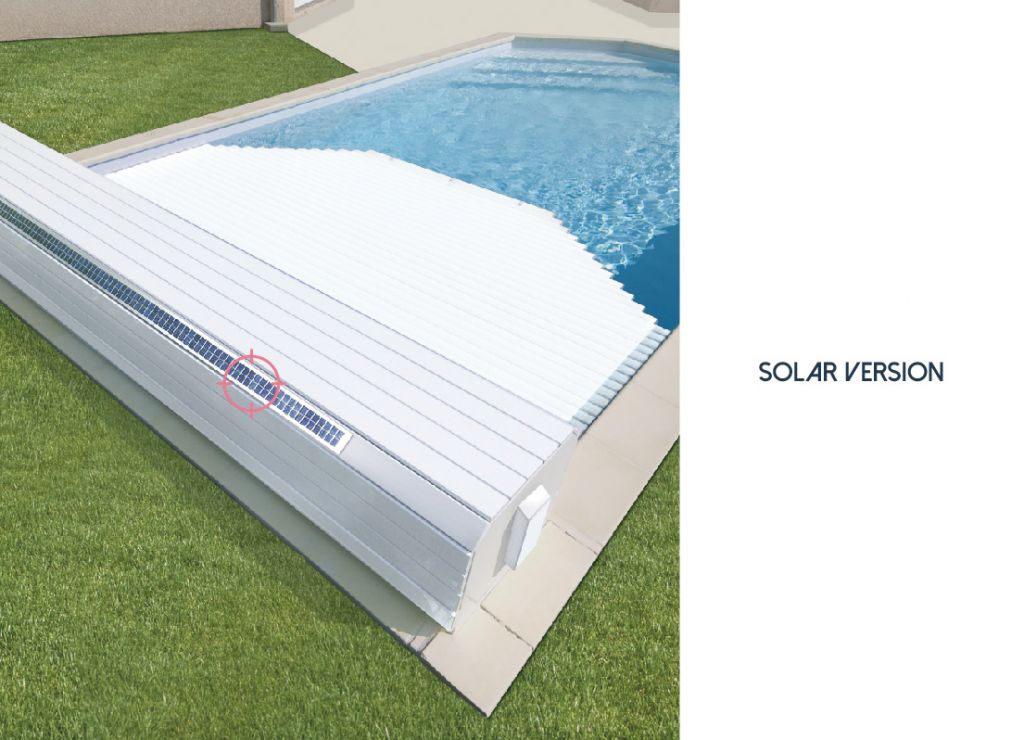 ⩾ 2x 2 m
⩽ 6 x 12 m
(+ 1 step unit R 1.5 m)

New build

Refurbishment

Mains power supply

Solar power supply

Motor, slat cover and structure guarantees

Slow Mode (Banc Classic only)

Compliant with standard NF P 90-308
Find a dealer near to you
Complete this form to obtain a list of local dealers.